There are 4 typical changes that lead for wanting the surgical procedure, tummy tuck or abdominoplasty: excess skin, stretch marks, sagging muscles, excess localized fat.
Abdominoplasty or tummy tuck is a plastic surgery that consists of correcting belly deformities, usually resulting from pregnancy and is the most sought-after surgery worldwide, because it corrects the "apron" that exists in many women and that so many self-esteems problems cause.
Although it is not considered a weight loss treatment, patients that go for this surgery end up losing a lot of weight, since the amount of excess tissue and skin removed may be huge. Once the excess skin, fat, and stretch marks have been removed, patients experience almost immediate and significant remodeling of their abdomen; in most cases, this procedure is still associated with liposuction of the abdomen and/or flanks (lateral regions).
During the first consultation, the plastic surgeon presents all the details of the abdominoplasty using images, evaluates and discusses with the patient all the stages of the procedure, as well as the expectations of each one.
In every stages, including the first consultation, there is a photographic record of the body by the most advanced imaging equipment – Canfield's Vectra XT 3D is used and allows a 360º record to document the entire clinical process.
The abdominoplasty or tummy tuck gives the patient an immediate satisfaction, because it returns the harmonious body without the existence of fallen skin on the abdomen and which in many cases only has solution through surgery, no matter how much physical exercise you do.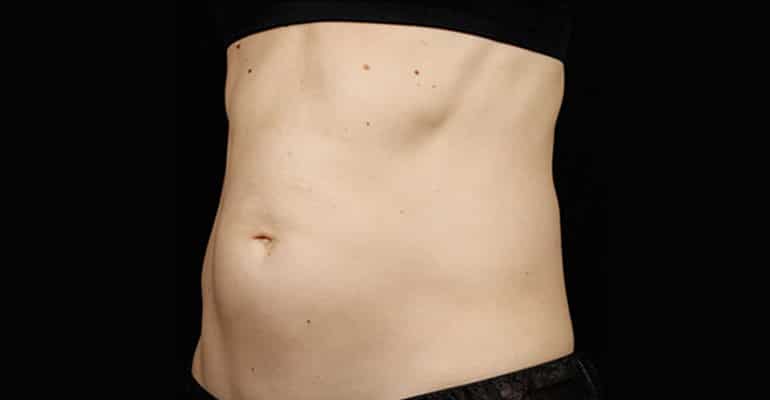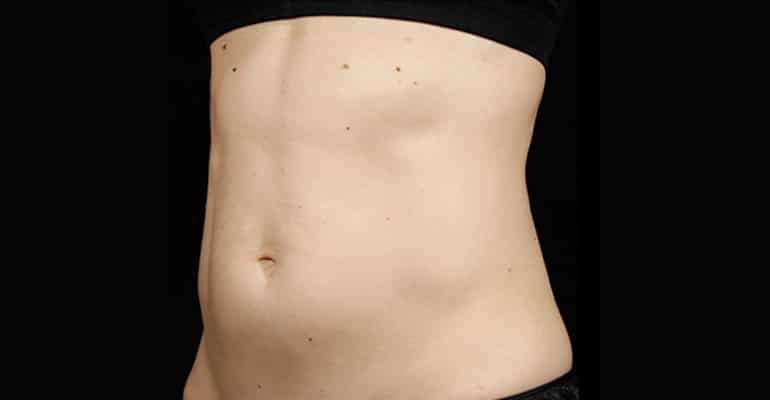 CLINICAL CASE TUMMY TUCK OR ABDOMINOPLASTY
During consultation the plastic surgeon will discuss the procedure details with the patient, in all its phases and using images of similar cases as well as leveraging patient expectations.
Conheça as nossas instalações
A Up Clinic nasceu com o intuito de oferecer uma experiência de excelência na área de estética e bem-estar. As instalações da clínica em Lisboa foram criadas com o objectivo de proporcionar o máximo conforto num ambiente elegante e exclusivo, sem descurar a proximidade que caracteriza a equipa multidisciplinar da clínica.
Tummy tuck is a surgical procedure and as such is performed in a surgical room licensed and authorized by the health regulator. The time of surgery varies, but for simple abdominoplasty it lasts 2.5 hours and is performed under general anesthesia. It is a procedure that requires a 2-day inpatient stay and a downtime about 2 to 3 week . Final results are obtained within 1 to 3 months depending of the body's response.
Physical activity inhibition
4 weeks
Flying inhibition
2 weeks
Driving inhibition
2 weeks
Sexual activity inhibition
2 to 3 weeks
Sun exposure inhibition
4 weeks