Peelings are the most commonly performed medical-aesthetic procedures worldwide. The peelings performed at Up Clinic vary in potency and can be superficial, medium or deep depending on the depth they reach the skin.
Peelings are the most commonly performed medical-aesthetic procedures worldwide. The peelings performed at Up Clinic have different and can be superficial, medium or deep depending on the depth they reach the skin.
By causing the 'renewal' of the skin they are primarily intended to treat the problems that are visible on their surface and make it possible to treat a wide range of conditions such as wrinkles, pigmentary changes, acne, 'enlarged pores' or scars, among others.
They are adaptable to virtually anyone regardless of age and skin type (from light to dark) and can be made on various parts of the body from the face to the genital area and hands, through the neck and neckline.
These are procedures of choice to treat the damage caused by solar ultraviolet radiation, smoking and hormonal changes.
Superficial peels
What do they consist of?
Superficial peels act only on the most superficial layers of the "skin", so the chemicals used are not very aggressive.
They are intended to treat or control low-severity situations such as acne, fine lines, early solar elastosis or beard folliculitis in men. They stimulate the renewal of the epidermis, which slows down with age, allowing the skin to "breathe" helping to keep it healthy and preventing aging.
They can be used on all skin types, but are generally indicated for younger people.
The main products used are alpha hydroxy acids and salicylic acid in combinations and protocols designed by Up Clinic according to each situation to be treated.
The Up Clinic Protocol
The procedure is quick, painless and does not require any special preparation and the whole normal life can be resumed afterwards. Skin renewal occurs almost imperceptibly and naturally over the next few days.
With the superficial peels performed at Up Clinic, there are no problems with sun exposure so they can be done even during the summer! Make-up is allowed at any time.
They are performed in cycles, weekly or biweekly, according to each situation. These cycles can be repeated every six months or annually.
Proper and personalized cosmetic care is essential to maintain the outcome.
The results
With these «micro-peels», the main benefits come from the texture of the skin that is fresher, smoother and more regular looking and younger looking.
They can be perfectly performed a few days before a social or family event when a quick flash effect is desired.
Complementary Treatments
Superficial peels can be combined with almost any existing facial rejuvenation procedure before, during or even after. They are very often performed simultaneously with facial hyalostructure or with the application of vitamins or plasma growth factors.
They can even serve as a skin preparation for a medium peel, deep peel or laser.
Medium Pellings
What is a medium peel?
The medium peel acts more deeply than the superficial peels through a controlled aggression of the skin that will later lead to its peeling and the desired renewal.
They are used to treat signs of aging as long as they are located on the skin such as: fine wrinkles (not deep or deep wrinkles), pigmentary changes, mild solar elastosis or acne marks.
It can be done at any age, even in teenagers, but on darker, oily skin it has to be performed with several precautions. It can be performed on the face, neck, neckline and / or hands.
They are usually made with trichloroacetic acid (the famous TCA!) but at Up Clinic we use more modern versions of this substance which, in addition, combine with various other nourishing and restorative elements to obtain a treatment "tailored" to each patient and whose result go beyond simple skin renewal.
How do we do the medium peel at UpClinic?
In the days before the skin has to be prepared with proper, simple but personalized medical-cosmetic care, to be 'accustomed' to the products to be used. After treatment these cares must be continued for a few weeks.
The combination of the different agents to be used in the formula depends on the problem to be treated, their location (forehead, peri-buccal area, body…) and the color and type of skin (oily, mixed or dry).
It is a safe procedure that is performed in the office, without sedation or analgesia because the products used in Up Clinic only act locally and do not go beyond the dermis.
The protocol we use is simple and painless. The patient leaves the clinic "as he entered" and may only have a flushed face. The peeling of the skin begins spontaneously around the 2nd day of the peri-buccal area and naturally extends to the rest of the face so that after four to five days its renewal is complete.
If, in most cases, just one peel is necessary, the truth is that it can be repeated after 1 month in more difficult situations like acne marks. Only rarely do more than three peels in a year.
It is not convenient to sunbathe directly the week before and after the peel.
The results
The benefits of our medium peel are not immediate because we have to wait for skin renewal. By the end of a week, however, the results that are sustained over time are beginning to show.
Complementary Treatments
A few weeks before medium peeling the application of botulinum toxin and / or facial hystructure will, if indicated, allow the skin to become even and reduce wrinkles and deeper depressions of the face.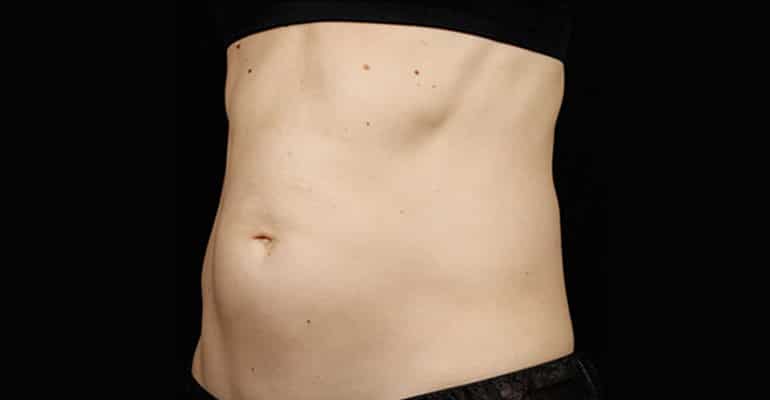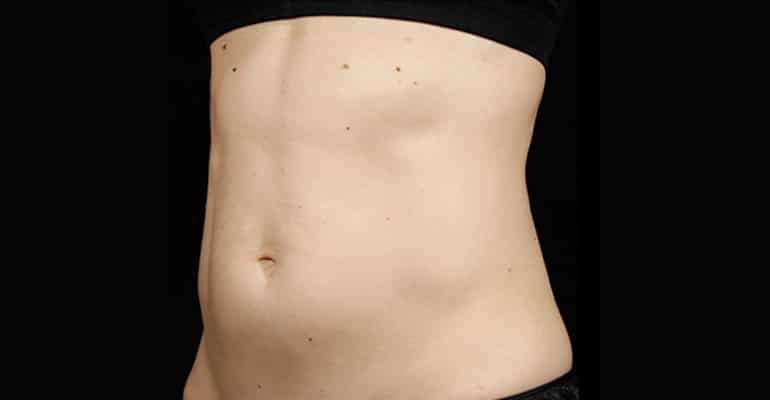 During consultation the doctor will discuss the procedure details with the patient, in all its phases and using images of similar cases as well as leveraging patient expectations.
Conheça as nossas instalações
A Up Clinic nasceu com o intuito de oferecer uma experiência de excelência na área de estética e bem-estar. As instalações da clínica em Lisboa foram criadas com o objectivo de proporcionar o máximo conforto num ambiente elegante e exclusivo, sem descurar a proximidade que caracteriza a equipa multidisciplinar da clínica.
Peelings are medical procedures and last 30 minutes with local anesthesia. Its a  30 minutes procedure.
Physical activity inhibition
2 hours
Sexual activity inhibition
N/a
Sun exposure inhibition
1 month